Discover 5 ways Salesforce creates the best value in CRM, year after year.
With Salesforce, you get more than just the world's #1 CRM platform. You also join 150,000+ like-minded companies and find a massive community of experts and evangelists committed to your company's growth. WATCH DEMOSESTIMATE YOUR ROI





Get consistent ground-breaking innovation.
Lead the pack with developments years ahead of other companies. Be among the first to use new technologies thanks to three free upgrades a year and advanced services to help you find the best path for your business. Some achievements include:

Artificial intelligence: The first AI built right into your CRM.

Mobile-first CRM: Run your whole business from your phone.

Analytics: Give every employee data-driven insights.

Top performance: We've been ranked #1 by IDC four years running.
Use the platform that helps you grow and scale.
Build your business on a single, secure, and scalable platform that's easy to customize and upgrade without anything breaking. Extend your power to sell, service, and market with pre-integrated apps on AppExchange, the world's largest business app marketplace.DISCOVER THE PLATFORMLEARN ABOUT APPEXCHANGE
MORE THAN
4K
PREINTEGRATED APPS ON APPEXCHANGE
Boost productivity to lightning speed.
Create the experience employees need to sell faster and get more done with our Lightning platform. Proven to drive efficiency and growth, this suite of market-leading products both increases revenues and decreases costs.MEET LIGHTNING
OUR CUSTOMERS REPORT
39%
INCREASE IN SALES PRODUCTIVITYREAD THE REPORT
Run your whole business from a single mobile app.
Help employees move faster and be more productive with the Salesforce1 Mobile App. Close deals, service customers, track marketing, and even collaborate and share files on any device — all from a single, integrated mobile app.GET IT ON THE APPLE APP STOREGET IT ON GOOGLE PLAY
OUR CUSTOMERS REPORT
40%
INCREASE IN PRODUCTIVITY WITH MOBILEREAD THE REPORT
Share and grow with the 2.3M+ Trailblazers in our community.
Share experiences and expertise with one of the largest, most passionate communities of people, partners, and developers, all brought together and driven by a common goal: blazing a trail for, and right alongside, their customers.MEET THE TRAILBLAZERS
2.3M+
TRAILBLAZERS IN OUR COMMUNITY.READ THE REPORT
Don't take our word for it; hear it from our customers.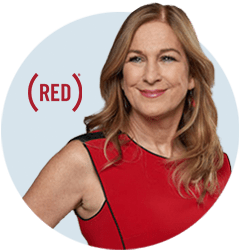 (RED)
"The Salesforce team has become part of the (RED) family."
DEB DUGAN, CEO, RED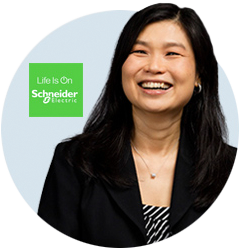 Schneider Electric
"Salesforce has completely tranformed the way we manage our customer base."
CHRIS LEONG, CMO, SCHNEIDER ELECTRIC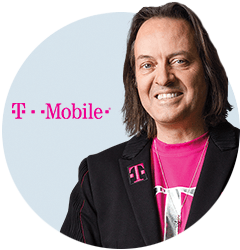 T-Mobile
"We listen to our customers and do what they tell us – that's how T-Mobile wins. And Salesforce connects us to those customers faster than ever before."
JOHN LEGERE, CEO OF T-MOBILE
Blaze your trail with the world's most powerful apps on the Intelligent Salesforce Customer 360 Platform.
Sales
Sell faster and smarter with the world's #1 sales platform.WATCH DEMOSales Performance Management Software
Service
Manage customer support across every channel with the #1 service platform.WATCH DEMOCustomer Service Software & Support Software
Marketing
Deliver personalized messages on any channel with the #1 marketing platform.WATCH DEMOEmail Marketing, Social & Marketing Automation
Commerce
Unify the shopper experience with the #1 commerce platform.WATCH DEMO
Engagement
Build engaging experiences with custom apps on HerokuWATCH DEMO
Platform and Ecosystem
Build, connect, and integrate apps with the #1 enterprise cloud.WATCH DEMO
Integration
Connect any app, data, or device — in the cloud or on-premises.LEARN MORE
Analytics
Get complete analytics built on the world's #1 CRM.WATCH DEMO
Industries
Forge a path to success in your industry with the world's #1 CRM.SEE ALL
Communities
Build connected digital experiences on the world's #1 community platform.WATCH DEMO
Enablement
Reinvent learning and enablement at your company.LEARN MORE
Collaboration
Deeply integrate real-time chat and Salesforce data into documents, spreadsheets, and slides.WATCH DEMO
Learn more about how we support every aspect of your business.
See your investment and growth potential.
Our customers' success is our most important metric. See how your revenue could improve after implementing Salesforce with our CRM ROI calculator.ESTIMATE YOUR ROIQUESTIONS? OUR REPS HAVE ANSWERS. 00800 7253 3333